Ok, I promise this one won't be as drawn out as my last venue post!
Once we decided we were changing venues, I started calling around to see who still had our date available.
Every single venue we called was already booked for our original September date.
Every single one, you guys!
At this point we were still more than a year out, so I was stunned by how quickly our options were
cut down.
I started getting discouraged and seriously considered taking Dude to the Courthouse on my lunch break and just getting this whole wedding shenanigans over with!
But then Dude reminded me of a wedding we went to a few years ago in Butler called The Atrium.
In all honesty, that was wedding number 2 of that Saturday (wedding number 1 was my MOH's!), so I can't recall too much of the venue itself, but I do vaguely remember having a good time!
I did a bit of Googling and found this stunning picture taken at the Atrium itself.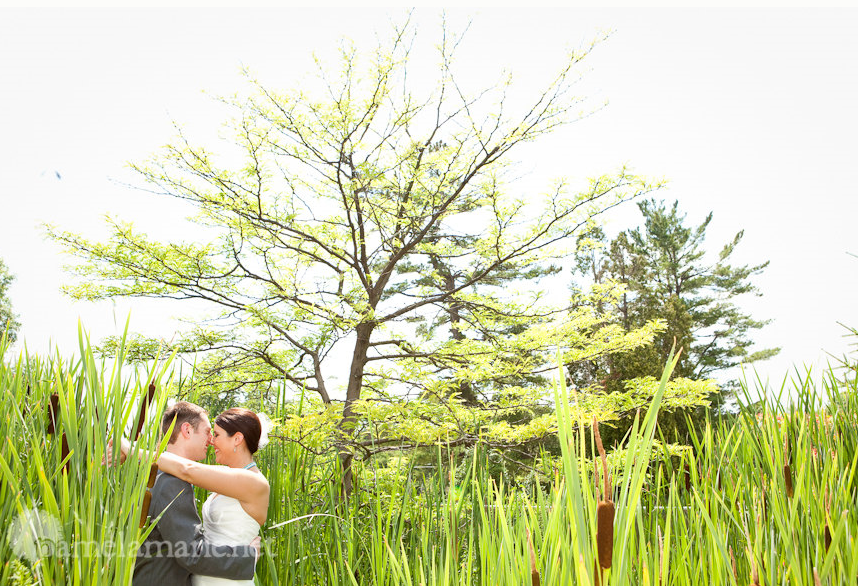 We met with The Atrium's coordinator Kristen and even though I was a little weirded out about choosing a venue I knew some of our guests had already been to, Dude and I decided it was such an amazing value and such a gorgeous location, we couldn't pass it up.
As we were driving away, Dude reminded me that there are two gorgeous state parks within driving distance.
They will be perfect for our first look!
I was tentatively excited, but there was still the matter of available dates. The date we chose ages ago - September 6, 2014 - when we first put the deposits down with HHC and the DoubleTree was not available at the Atrium.

In fact, no dates in September were available. And to make things a little more complicated, we had already decided on a photographer and his availability around our date was slim.

In the end, we had to choose a different date - August 2, 2014 - and just dealt with all the raised eyebrows (these may have been completely imagined) when we told people our date had changed.

Sure I had to give up my idea of a perfect fall wedding, but we got to push the wedding up a month!

Have any of you reused a wedding venue? How do you deal with the - real or imaginary - raised eyebrows when discussing wedding details with friends and family?