Before I start this post about our "Maybe" venues, I gotta give a little shoutout to my favorite comedian of all time because this joke kept running through my head as we toured all these hotels.
"I
can't tell you what hotel I'm stayin' in, but there are two trees involved. They said, 'Let's call this hotel something Tree.' So they had a meeting; it was…it was quite short. 'How 'bout Tree?' 'No.' 'Double Tree?' 'Hell yeah! Meeting adjourned!' Well, I had my heart set on Quadruple Tree…and we were almost there!" – Mitch Hedberg
DoubleTree, Pittsburgh Airport
Dude and I loved this venue.
It was the very first one we looked at and all the other venues had a lot to live up to after this one!
Their banquet room was long and had a wall of windows that made the space feel so open and bright.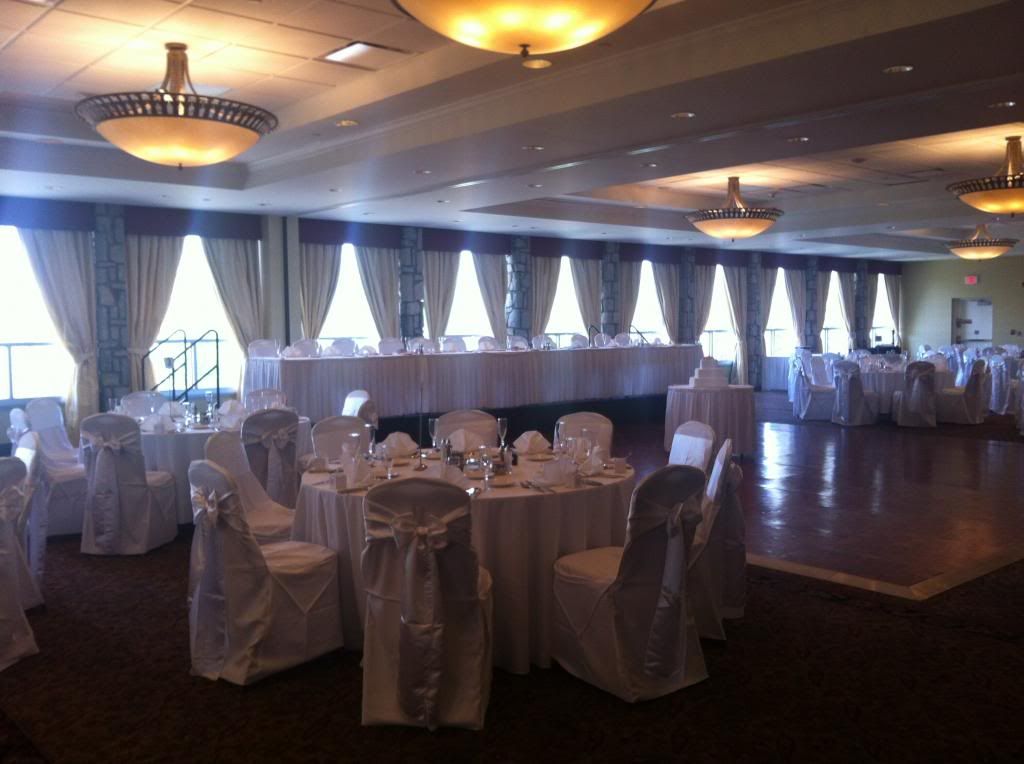 Personal Photo
It's a smaller hotel so our wedding would virtually take over the entire hotel, which was a big plus for Dude.
They also had this super cute patio/gazebo area that was perfect for a ceremony.
Personal Photo
The only downside to the outdoor area was the layout.
If we wanted to get married in the gazebo, chairs would have to be awkwardly placed around it.
And really, what's the point of getting married
kind of next to a gazebo?
Amirite?
And as far as the venue itself, it's kind of far from everything except the airport and Robert Morris University, which is a definite negative for us.

Although how cool would it be to crash a frat party in my wedding dress?
DoubleTree, Greentree
Next up we went to the DoubleTree in Greentree.
The only picture I took here was a blurry iPhone photo of a hawk eating a snake on the roof.
Woops!
This was a pretty standard hotel, but here's the one thing that made us seriously consider having our wedding here – A BACON BAR.
Yep, that's right.
Normal weddings have a fruit and cheese display at their cocktail hour; we could have had a BACON display.
Chocolate covered bacon, maple bacon donuts, plain bacon, peppered bacon, bacon wrapped scallops...bacon, bacon, and more bacon!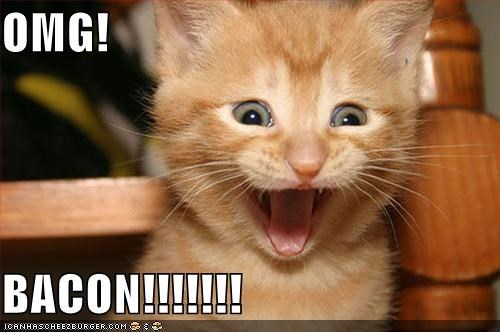 The only ballroom that would hold all our guests was actually 3 smallish rooms divided by accordion bendy thin walls and there was a yet another good chance there would be a wedding reception right next to ours, separated only by those dang walls!
This was a major turnoff, especially after our tour at the Sheraton at Station Square.
Plus, Dude was still remembering the option of more or less taking over the DoubleTree Airport.
A bonus for their ballroom was that the ceiling came pre-decorated with tulle-wrapped string lights that gave off great mood lighting when the lights were dimmed for dancing.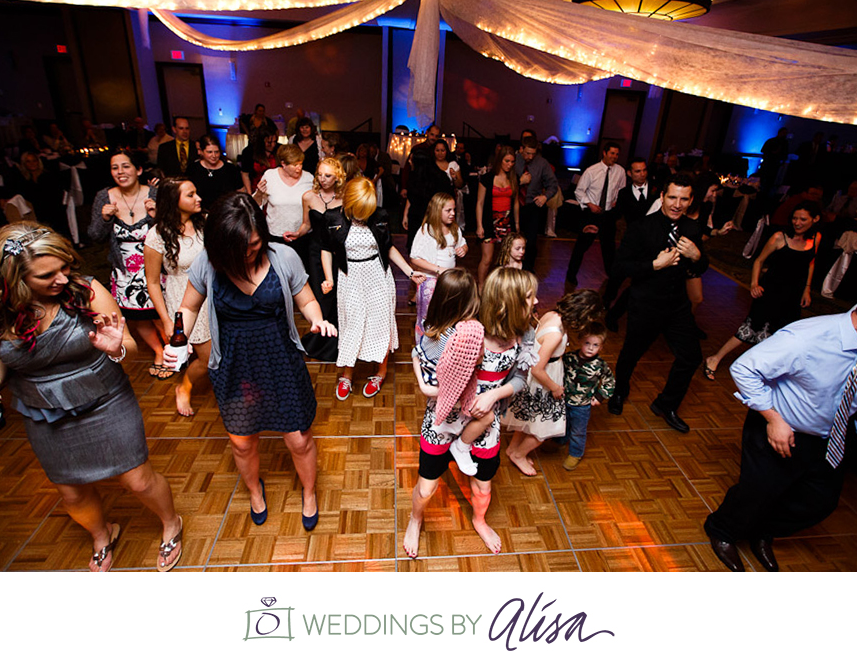 So these two DoubleTrees ended up on our short list of venues to compare price-wise.
In my next post, I'll share my absolute
favorite
reception venues and you'll find out where we're getting married!
Did you have to compare venues side-by-side before you made a decision?
Was there an awesome food option that made you drool?